Excellent Flag infographics by Flagstories.co
Here we have some excellent infographics produced by the website called Flagstories.co with information about flags for you to check out. We have chosen our favourite 3 infographics from the website to publish here but if you head over to the Flag Stories website there are loads more for you to enjoy.
We hope that you appreciate these vexillology infographics and please share them with your friends on social media.
Number of Colours in Flags: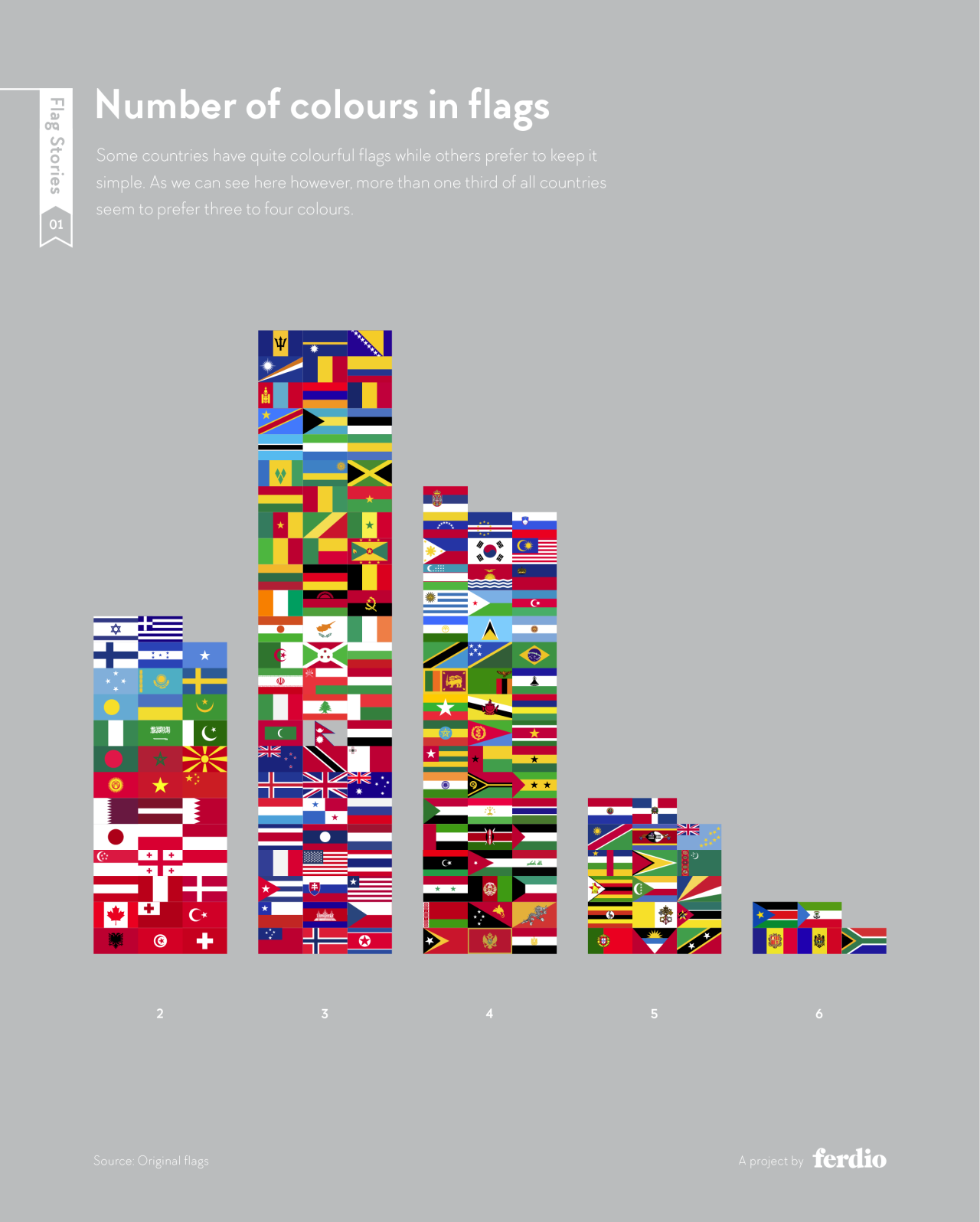 Dominating Flag Layouts: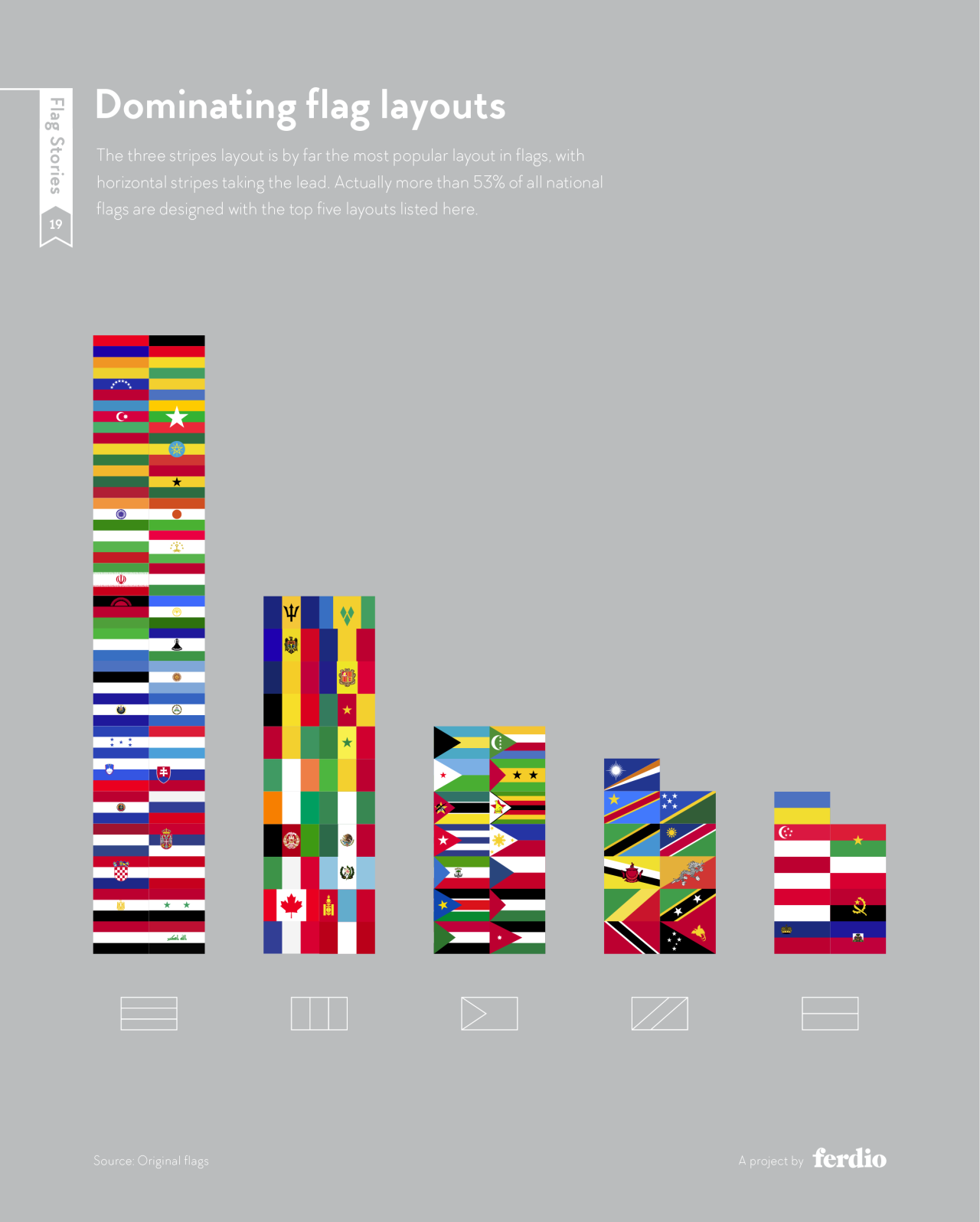 Most Used Symbols in Flags: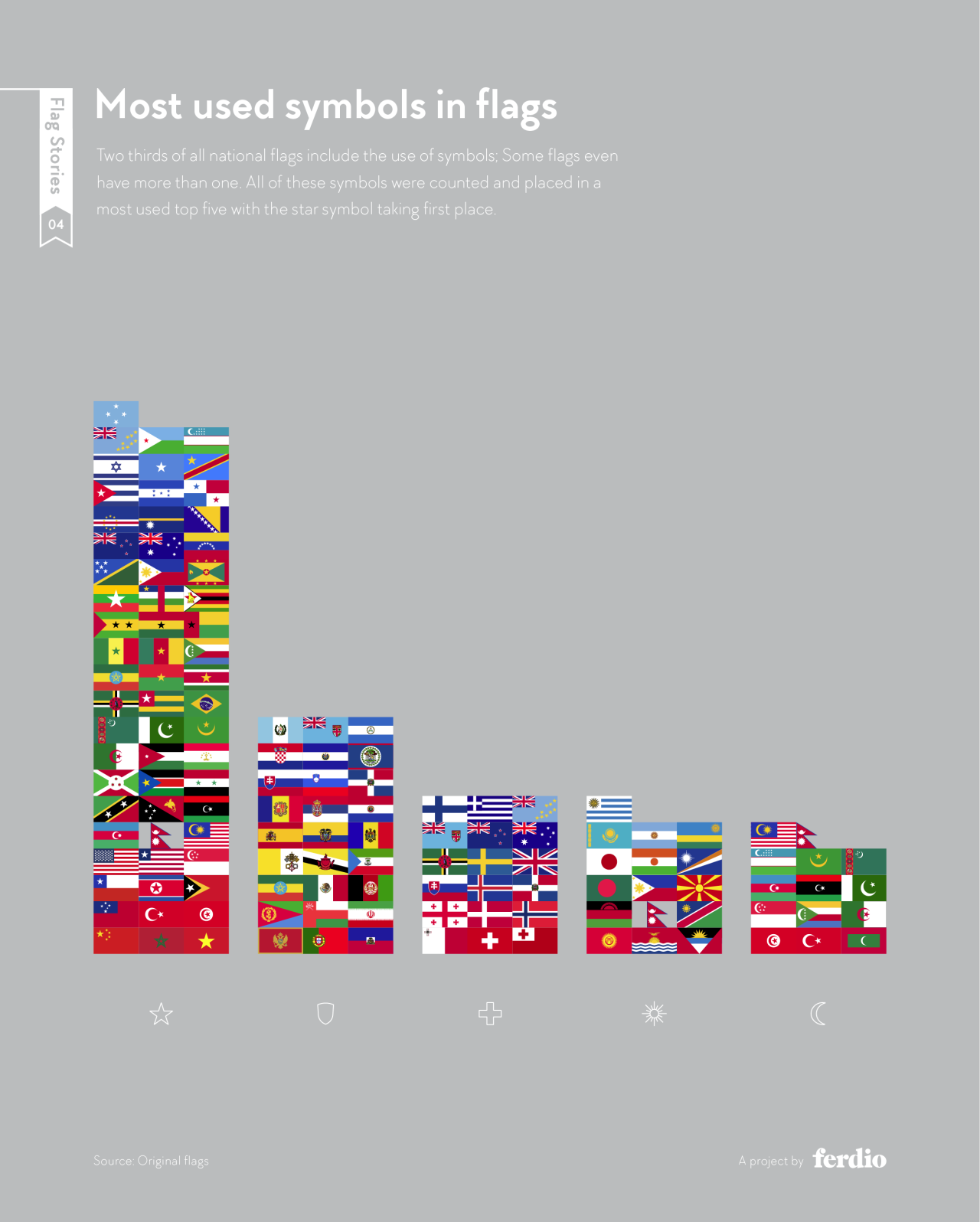 See loads more by visiting FlagStories.co